So even though I usually write this blog largely for myself, i.e. I write about writing to cement and explore ideas in my own head but hope that others benefit or find use for it – I feel that this blog is doubly so, in that it feels like right this minute in the world and for me personally its a bit of a tough time to write.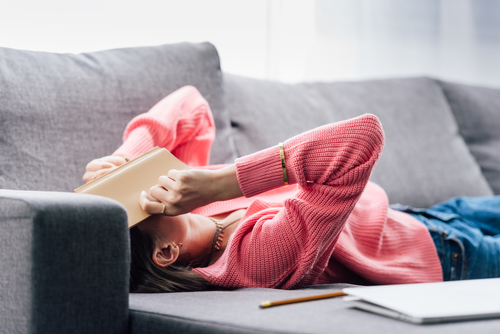 Seems mildly ironic, as self-isolation would probably be quite the boon for a writer! However New Zealand is currently at a highly on edge stage of pandemic planning, we have very few cases and very restrictive precautions which is all very very good, however it also means everyone is walking around in a weird limbo, either waiting for the horrors that many others in the world are experiencing to be over and/or waiting for the same perils to really hit us, and then we go into lock down proper.
Anyway that was a long winded way of saying that I'm kind of in a state of mild anxiety and guilt that is kind of holding back any writing so I thought I'd try a post on staying positive and motivated 99.9% intended to be my own medicine.
Remember that writing in hard times can be a balm
It somehow feels sacrilegious to write in hard times, like people are actually going through some really tough and perilous things, how can fiction be an appropriate response. Yet I need to remember that books are what has gotten me through some things, and its the same for others. Aaaand it's not like I have anything else amazing to do about a pandemic so why not write? For those that don't want or need it I doubt they'll be offended by my efforts, they will simply move on.
Keep up with what you can
Often in difficult times the desire to put aside projects and hibernate can be overwhelming. I often need to remind myself that the path to positivity is keeping up with stuff that feels hard (not chemically bounding with my couch and using DeliverEzy every night).
Surviving is not evil
Survivors guilt is a strange pang. From the outside it seems like an obvious illogic, yet like many cognitive tripwires it creeps into our mind. For me a nagging sense that to keep pursing my writing goals is selfish and pointless in the face of what's happening in the world, that many people are not as lucky as myself to live in a country not only separated by oceans to other countries, but practically within the nation as well!
But just being lucky is not evil, in fact probably if anything weakening on writing goals is the greater evil that succumbing to demotivation!
In the greater interests of sticking to my advice – that is all for today, I don't have a pithy round-off only to say the following to fellow writers:
Take care of yourselves, both physically and mentally
Remember that as this pandemic and all the rest works its way through the word us writers are the ones that will chronolog it (along with several bazillion tweet records and such I suppose!)
Feel free to share your own thoughts and advice for wellbeing too – in fact please do (we need it)